If 8th March is the day for female all over the world, 20th October is the special day for Vietnamese women.
During the day, males usually prepare some special gifts or send some messages to females. Besides, there are a lot of celebrations that people of both genders are grateful to their mothers and female teachers who stand by and take care of them unconditionally.
20th October is such a meaningful day that both givers and recipients can understand the love they send to each other. thanks to this, the bond of the relationship would be consolidated.
To commemorate this occasion, our firm also hosted a lunch at the office today. Our male coworkers surprised us with significant gifts on this important day, so we're grateful to be liked and respected.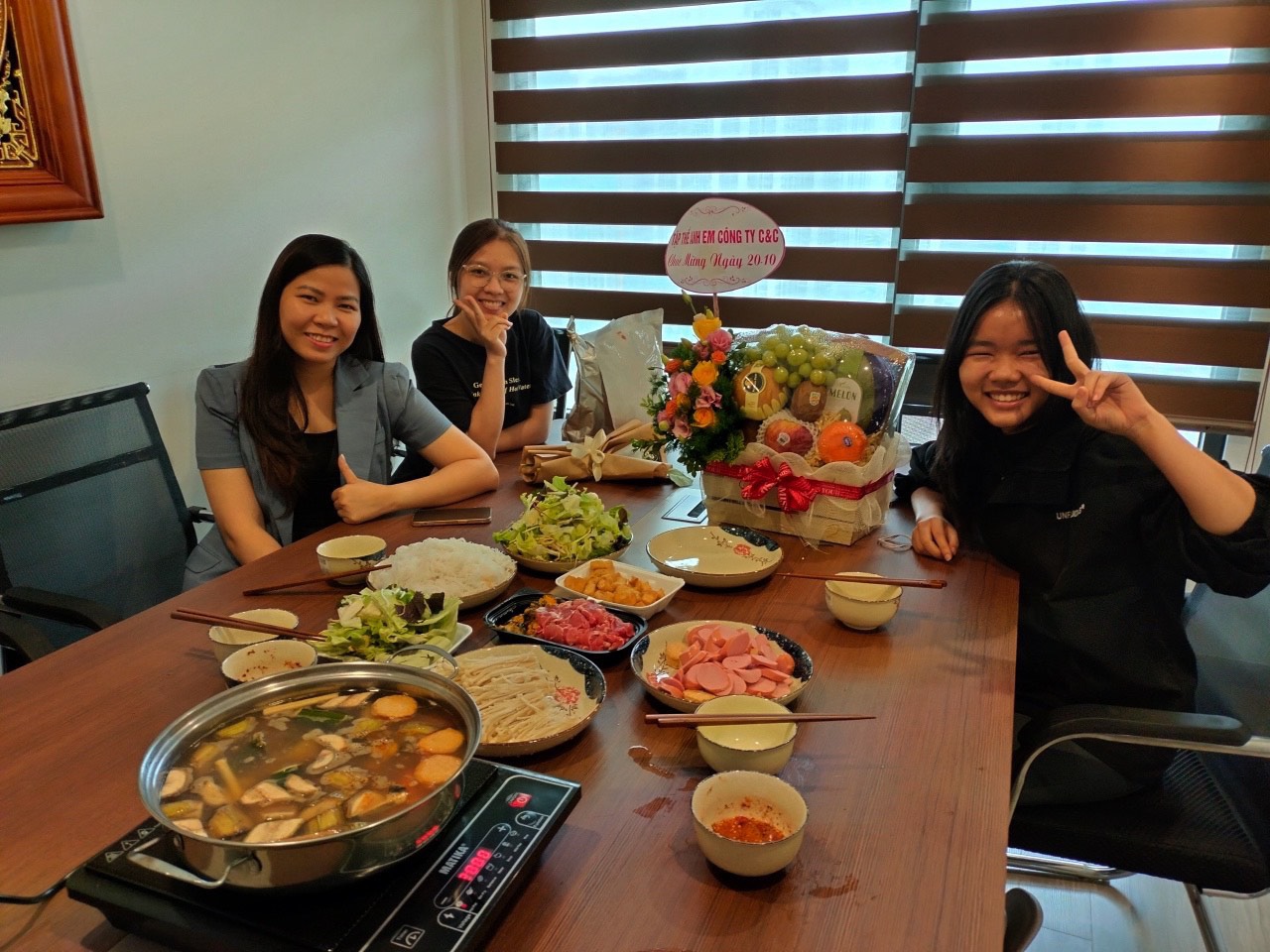 October 20 is a special day for women to live in love and do anything they wish.