On the afternoon of November 15, in Hanoi, on the event of New Zealand Prime Minister Jacinda Ardern's visit to Vietnam, the Vietnamese Ministry of Agriculture and Rural Development and the New Zealand Ministry of Agriculture, Biosecurity, Land Information, and Rural Issues signed an agreement to open the Vietnamese lemon and pomelos export market to New Zealand.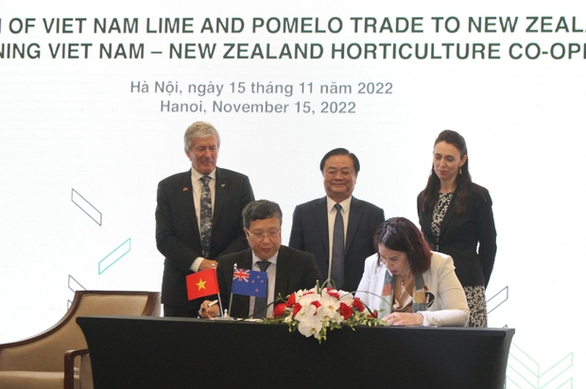 Agriculture collaboration, according to Minister of Agriculture and Rural Development Le Minh Hoan, is an essential pillar in Vietnam-New Zealand cooperation.
           Vietnam's agriculture industry will establish ideal conditions for New Zealand enterprises to invest and do business effectively with the messages "Accompanying, creating, developing" and "Our potential – Your opportunity." Long-term, public, sustainable, and tightly related.